If you're a regular reader of my wish list page you will know this has been on it a while and I finally succumbed. Here are my thoughts.

What I think
Packaging:
This comes in the usual Topshop plastic white casing with a cute design on the lid in this case stars.
Smell:
This has no distinguished smell just the normal make up smell.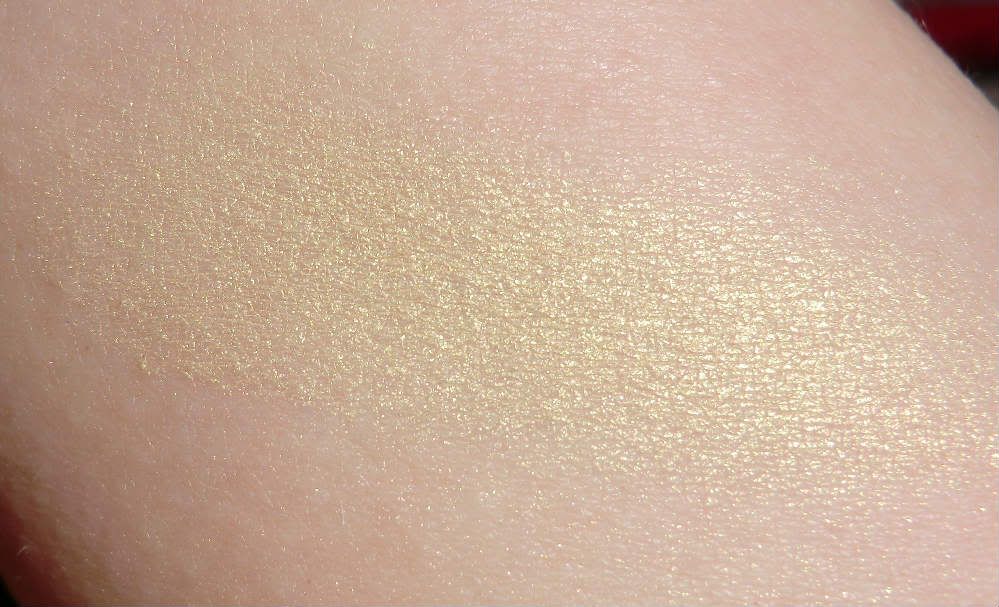 Application & Results:
As you can see from the above swatch this leaves a lovely golden sheen to the skin it is a finely milled powder and is quite pigmented so you really don't need a lot on your brush, below you can see it more blended out, it leaves such a gorgeous glow to the skin.
Summary
Overall this is a lovely golden highlighter which delivers a gorgeous sheen to the skin, can also be used on the body so it will be great in Summer with a tan applied to collar bone and shins.
Ideal for: Everyone from pale skinned girls to a ones with a tan and anyone looking for a highlighter to give them a lovely golden glow.
Size: 6.5g
Repurchase: Yes
Availability:
Larger Topshop stores and online
Have you tried this or will you be? What do you think?